Antonov An-32 for sale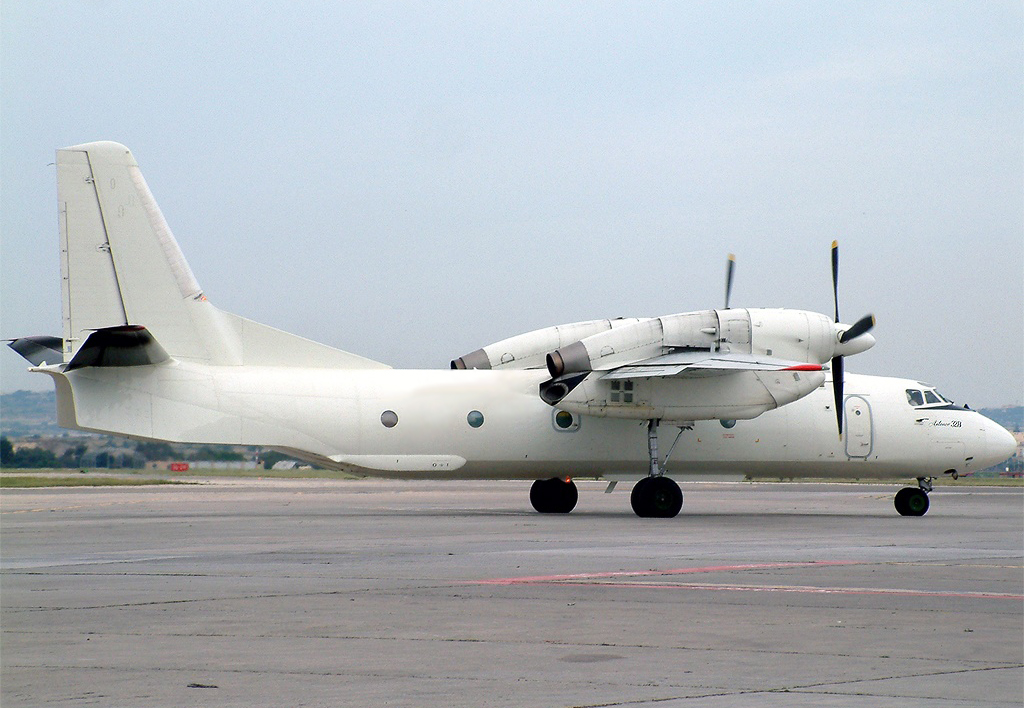 Year:
1991
Passengers:
Cargo
TTAF:
16000
Location:
Asia
S/N:
2410
Price:
Make Offer
The semi-automatic locks of the roller equipment, used to fasten the pallets, significantly reduce the aircraft idle time. When cargoes are placed along the cargo cabin floor, the roller equipment is put to the fuselage sides or removed. The cargo compartment and door dimensions allow transportation of large-size cargoes, self-propelled wheeled vehicles and cars. Cargoes and vehicles are fastened to the floor detachable tie-down fittings with the aid of nets and tie-down straps. The cockpit and cargo compartment are pressurized and equipped with an air conditioning system. Separate control of the air temperature in the compartments keeps the required temperature for cargo transportation whilst preserving standard temperature conditions for the crew. The cargo handling equipment and turbo-generator power plant (which can supply electric power and start engines) enable independent operation of the aircraft from poorly equipped airfields. The landing gear with low-pressure pneumatics and high-mounted engines allow for operation of the aircraft from unpaved airfields and sites. The aircraft flight navigation system and radio communication equipment enables performance of flights under adverse weather conditions, during the day and night, for local and international air routes. The aircraft crew consists of three persons: two pilots and a navigator. An extra seat and flight engineer workstation can be equipped, if necessary.
The following AN-32 versions have been designed:
AN-32B aircraft for commercial airlift;
AN-32P fire fighting aircraft, using 8 tons of fire suppression liquid.
This aircraft also has improved economics due to the increased overhaul life of its engines. Nowadays, a number of enterprises of the aviation industry of Ukraine including ANTONOV Company, "410 plant of Civil Aviation" State Enterprise continue works on overhaul and modernization of the AN-32 aircraft for the Indian Air Force. At present more than 240 of the AN-32 aircraft are being operated in countries with adverse climate conditions, including CIS, India, Sri-Lanka, Bangladesh, Columbia, Peru, Mexico, Afghanistan, African countries, etc.
The AN-32B-100 is a new variant of the AN-32B aircraft and has been developed as a modernized variant. The new variant differs from its predecessor as follows:
take-off weight increased to 28.5 tons, and payload increased to 7.5 tons;
mounting of AI-20D engines series 5M for use of the aircraft in regions with a moderate climate and low airfield elevations;
take-off power – 4200 horse power
emergency power – 5180 horse power
increase of flight range with maximum payload
The AN-32 aircraft is fitted with all required modern cargo handling devices:
large cargo door at the rear part of the fuselage with a ramp, which can be shifted under the fuselage or lowered to the ground thus providing fast aircraft unloading and loading from a truck;
ceiling mounted onboard crane for loading and unloading cargoes of up to 3 tons weight;
removable roller equipment that provides handling operations of packed cargoes on pallets or platforms and mechanized loading/unloading of the aircraft (this equipment is provided at customer request).