Sale of new Russian helicopter Mi-171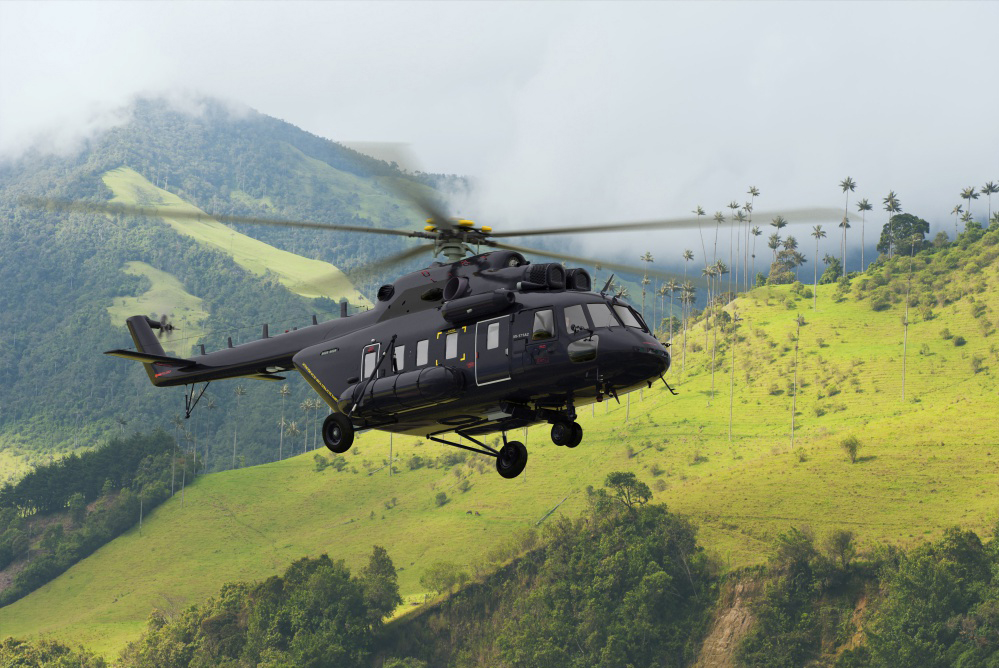 Year:
2017
Passengers:
26
TTAF:
10
Location:
Russia
S/N:
TBA
Price:
12850000$
The Mi-171 helicopter is being produced by the Ulan-Ude Aviation Plant (UUAP), part of Russian Helicopters. It is a transport variant of the Mi-171 helicopter. More than 120 helicopters have been delivered to customers in the Middle East, south-east Asia, Africa and eastern Europe. Mi-171 helicopters are designed for a wide range of tasks: carrying passengers and cargo, transportation of bulky cargo on the external load, search and rescue operations, injured evacuation. The multifunctional cargo cabin has a length of 5.34m, width of 2.34m and a height of 1.8m. It provides enough internal space to carry 4,000kg of payload. The helicopter can transport up to 4,000kg of cargo externally under sling. The main cabin features internal winch facilities, while the floor has tie-down rings for cargo transport. Either side of the fuselage is provided with a pod for an external fuel tank.The Mi-171Sh is powered by two Klimov TV3-117VM turboshaft engines mounted on top of the fuselage. Each engine is rated at 1,641kW. The helicopter can be optionally fitted with two VK-2500 turboshaft engines, each rated at 2,700hp. The Mi-171Sh can fly at a maximum altitude of 6,000m. The maximum speed of the helicopter is 250km/h. The range (without auxiliary fuel tanks) is 580km. The helicopter has a maximum take-off weight of 13,000kg.
Performance characteristics:

Max. speed

280 km/h

Cruise speed

260 km/h

Max. flight range with main fuel tanks

800 km

Operational ceiling

6,000 m

Hover ceiling (OGE)

4000 m

Weight:

Max. take-off weight

13,000 kg

With underslung load

13,500 kg

Maximum payload:
In transport cabin
On external sling

4,000 kg
5,000 kg

Turboshaft engines

VK-2500PS-03

Take-off power

2,400 hp

Contingency power

2,700 hp
Cabin dimensions

Length

6.36 m

Width

2.34 m

Height

1.8 m

Capacity

23 m3

Capacity

Air crew

1-2 people

Service passengers

24 people

Operational temperature range:

-50 /+50°?