Sale of Yak 42 VIP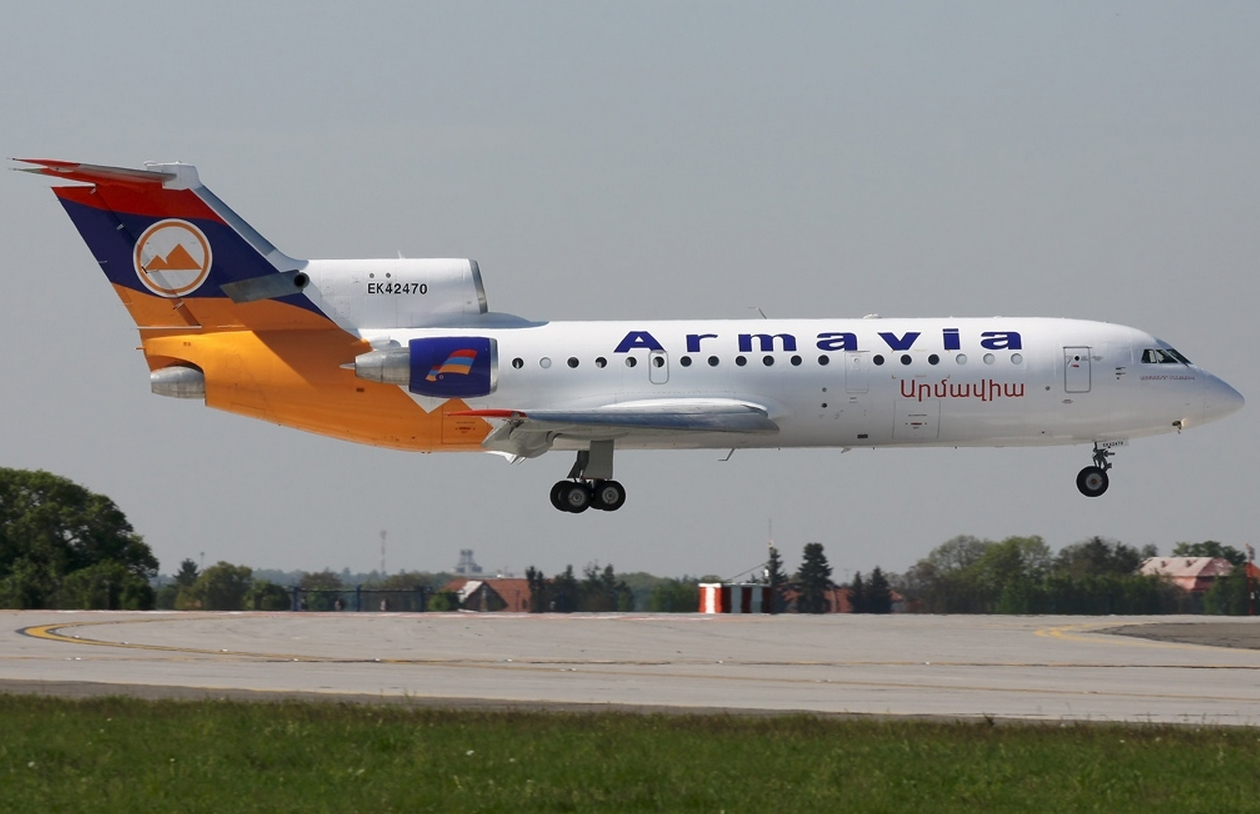 Year:
1992
Passengers:
27
TTAF:
16050
Location:
Armeniya
S/N:
0614
Price:
4,000,000$
YAK-42D is one of the most reliable aircrafts made in CIS and is equipped with navigation systems of the new generation. You will find a world of comfort and coziness on board YAK-42 D VIP. The aircraft has a large comfortable passenger cabin that is much wider than cabins of many foreign aircrafts.YAK-42 D VIP is a functional, comfortable and nice passenger liner, working in which is as efficient as working in your own office, and rest is homy. The aircraft design meets the latest requirements to the corporate aircraft design. The comfortable interior of YAK-42 D VIP provides all conditions for passengers to use the flight time as efficient as possible. The aircraft is certified for international flights. The noise level complies with ICAO standards. The aircraft has flight and navigation, instrumental, radio, passenger and other equipment according to the Standard Specification. Complex off-site maintenance of the aircraft will subsequently allow to carry out all aircraft airworthiness procedures on-site.
Main Engines (Currently Installed)
Position ENG1 /ENG2 /ENG3
Type D-36/ D-36/ D-36
Serial Number 7083603001087/7083601301042/7083601101004
Time Since New 9983:25/ 9088:19 /14212:35
Cycles Since New 5012/ 4653/ 6853
Time Since SV 2402:40/ 2806:41 /4916:33
Cycles Since SV 972/ 1051/ 1977
Last SV Date 30.Aug.2007 29.May.2003 31.Aug.2006
Installed Auxiliary Power Unit (APU)
Manufacturer
Part Number TA-6B
Serial Number 3460995018
Time Since New 1436:51
Cycles Since New 5330
Time Since SV 272:16
Cycles Since SV 893
Last SV Date 26.Dec.2005
Landing Gears
Nose Landing /Gear Main /Landing Gear/ LH Main /Landing Gear RH
Serial Number 05001/ 03107/ 03090
Hours Since New 16027:47 /16027:47 /16027:47
Landings Since New 8843/ 8843/ 8843
Hours Since Overhaul 2830:53 /2830:53/ 2830:53
Landings Since Overhaul 1971 /1971/ 1971
Aircraft Specification
Type & Model YAKOVLEV 42D
Serial Number 4520424116677 (0614)
Date of Manufacture 22.Jun.1992
Current Registration EK42470
Current Operator "Armavia" Air company
Aircraft Operating Limitation CAT-Status I
Passenger Seats 27
Airframe Status (27.Mar.2013)
Total Airframe Hours 16027:47
Total Airframe Cycles 8843
Check/Type Interval/Last Performed
Total A/C Hours Total A/C Cycles
?4? 6 month 12.Apr.2012 15980 8824
10000 10000 FH 17.Sep.2005 13197 6872
Principal Operating Weights
Maximum Take-Off Weight 56500 KG
Avionics
Part Description Part Number
TCAS COMPUTER CAS-67A
WXR Transponder RDR 2100
RADIO ALTIMETER ???-1
Barometric Altimeter ??-10?
EGPWS COMPUTER TTA-12
??-72? ??-72?
HF Transceiver ????-II-?1
8.33 KHz Channel Spacing
Emergency locator trans (ELT) APM 406AC1
Emergency locator trans (ELT) APM 406?
Satellite navigation system KLN-90B
Navigation system and landing ????-??-70
AIRSIHOW 4000